March 2, 2020
S4SD -DbD 5 Update
Greetings all – With February behind us, we are working diligently to get the posters and buttons judged so we can wrap up this year's Strive 4 a Safer Drive – Don't be Distracted 5 campaign.
Winners will be announced in this space in the next two weeks. Thank you to MSP Trooper Jerry Mazurek for picking up the Governor's Traffic Safety Award earned by the S4SD – DbD IV group for last year's campaign.
This year, the crew has been hard working and efficient – we will be posting pictures of the annual WRIST BAND pass out – it seems the kids have started looking forward to this part of the DbD program.
Thanks also to the local media sources (Ontonagon Herald, Ironwood Daily Globe, Jan Tucker Show and WUPY Y101 FM) for helping us spread the word about the dangers of distracted driving! ker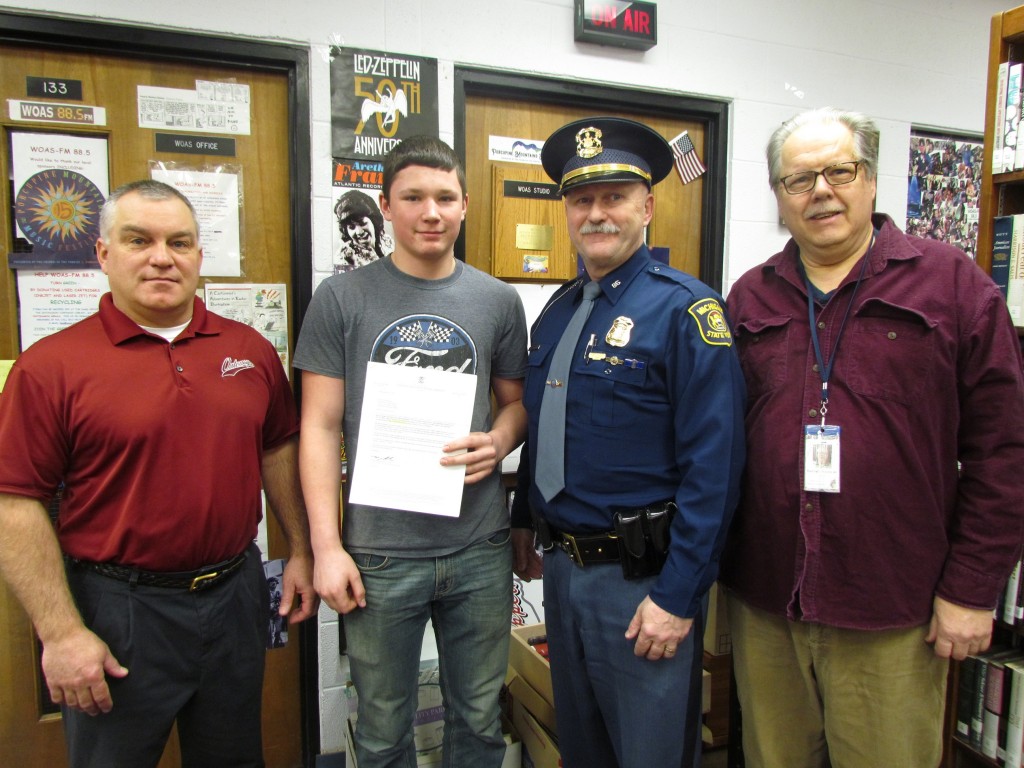 Top Piece Video: Sir Paul performs our unofficial S4SD – DbD Campaign song! Thank you, Sir Paul!